products
Bone Metabolism
Cancer Markers
Cardiac Markers
Diabetes
Endocrinology
Gastroenterology
Hormones
Immunology
services
Latest News
hs C Reactive Proteins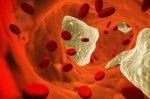 hs C Reactive Protein ELISA
Specification:
Catalog Number: hs CRP HU-LB06
Description: hs CRP (High sensivity C-Reactive Proteins) ELISA
Sample Type: Serum
Sample Size: 25 µl
Available Sizes: 96 Wells
Range: 0-0.1 mg/ml
Sensitivity: 0.1 mg/ml
Incubation: 1 hour(s) 20 minutes (s)
Protocol: hsCRP (High sensitivity C-Reactive Proteins) ELISA
Regulatory Status: RUO
Product Distribution: Available worldwide

C-Reactive Protein (hsCRP) ELISA: For the determination of C-Reactive Protein in Serum and Plasma.
C-Reactive Protein (CRP) is a liver protein composed of five identical nonglycosylated subunits, with a total molecular weight of 105 kDa. CRP has a variety of powerful effects related to immunology, inflammation, and coagulation. As a marker of low-level inflammation, CRP appears to predict future cardiovascular disease events among apparently healthy individuals. High plasma concentration of CRP was associated with increased risk of stroke, myocardial infarction, and peripheral vascular disease . CRP has also been associated with increased risks of fatal coronary events among high-risk male smokers and incident coronary disease among the elderly . Studies have established the prognostic usefulness of CRP in the setting of angina . Originally used as a marker of acute inflammation, CRP has become a leading candidate as the measure of choice for estimating the inflammatory component of cardiovascular disease risk.