products
Bone Metabolism
Cancer Markers
Cardiac Markers
Diabetes
Endocrinology
Gastroenterology
Hormones
Immunology
services
Latest News
Vitamin D (25-OH) ELISA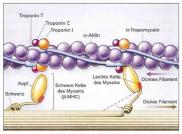 Vitamin D (25-OH ) ELISA
Specification:
Catalog Number: Vitamin-D HU-LB07
Description: Vitamin D (25-OH) ELISA
Sample Type: Serum or Plasma
Sample Size: 200 µl
Available Sizes: 96 Wells
Range: 2-100 ng/ml
Sensitivity: 1.0 ng/ml
Incubation: 2 hour(s) 20 minutes (s)
Protocol: Vitamin D (25-OH) ELISA
Regulatory Status: RUO
Product Distribution: Available worldwide
Vitamin D is bound in the blood to a binding protein (VDBP) and is metabolized in the liver to 25-OH vitamin D.
25-OH vitamin D has little biological activity, however, it comprises the most abundant of all circulating vitamin D metabolites. Its high affinity for the binding protein (VDBP) makes it the main storage form of vitamin D in the body. The serum/plasma concentration of 25-OH vitamin D is therefore widely accepted as the best indication of vitamin D supply.
Life Biological's 25-OH Vitamin D ELISA exhibits outstanding sensitivity, measures both 25-OH Vitamin D2 and 25-OH Vitamin D3, and has excellent correlation to existing methods.