products
Bone Metabolism
Cancer Markers
Cardiac Markers
Diabetes
Endocrinology
Gastroenterology
Hormones
Immunology
services
Latest News
Carcinoembryonic Antigen (CEA) ELISA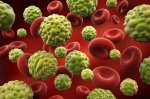 CEA ELISA
Specification:
Catalog Number: CEA HU-LB020
Description: CEA (Carcinoembryonic Antigen) ELISA
Sample Type: Serum
Sample Size: 50 µl
Available Sizes: 96 Wells
Range: 3-120 ng/ml
Sensitivity: 1.0 ng/ml
Incubation: 1 hour(s) 20 minutes (s)
Protocol: CEA (Carcinoembryonic Antigen) ELISA
Regulatory Status: RUO
Product Distribution: Available worldwide
Carcinoembryonic Antigen (CEA) ELISA - For the qualitative determination of Carcinoembryonic Antigen in human Serum.
Carcinoembryonic antigen (CEA), first described in 1965 by Gold and Freedman, is a tumor associated antigen. CEA was characterized as a glycoprotein of approximately 200,000 molecular weight with a b-electrophoretic mobility.Subsequent development of a radioimmunoassay (RIA) by Thomson, et al made it possible to detect the very low concentrations of CEA in blood, other body fluids, and also in normal and diseased tissues. Two years later, Hansen, et al developed a modified RIA for CEA. The results of clinical studies to date indicate that CEA, although originally thought to be specific for digestive tract cancers, may also be elevated in other malignancies and in some nonmalignant disorders. CEA testing can have significant value in the monitoring of patients with diagnosed malignancies in whom changing concentrations of CEA are observed. A persistent elevation in circulating CEA following treatment is strongly indicative of occult metastatic and/or residual disease. A persistently rising CEA value may be associated with progressive malignant disease and a poor therapeutic response. A declining CEA value is generally indicative of a favorable prognosis and a good response to treatment. Patients who have low pretherapy CEA levels may later show elevations in the CEA level as an indication of progressive disease.
Clinical relevance of the CEA assay has been shown in the follow-up management of patients with colorectal, breast, lung, prostatic, pancreatic, and ovarian carcinoma. Follow-up studies of patients with colorectal, breast, and lung carcinoma suggest that the preoperative CEA level has prognostic significance. CEA testing is not recommended as a screening procedure to detect cancer in the general population; however, use of the CEA test as an adjunctive test in predicting prognosis and as an aid in the management of cancer patients has been widely accepted.